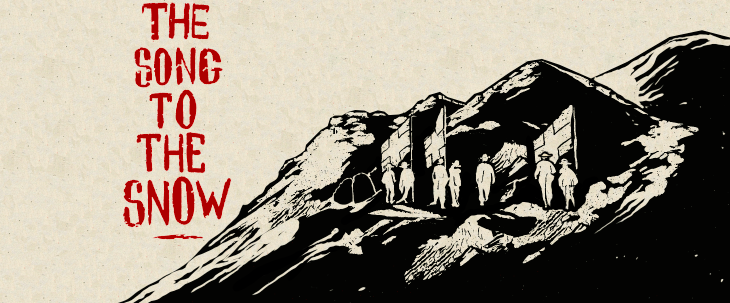 The Song to the Snow
A downloadable game for Android
THE MIX: SYNCRETISM
On July 28, 1821, the independence of Peru from the Spanish monarchy was declared, marking the most important chapter in the history of the Latin American wars of independence.
Recently, Peru has celebrated 200 years of independence, however, it is undeniable that the native Peruvian culture has been indelibly marked with Spanish traditions, producing a fusion that encompasses all cultural manifestations. This is what we call syncretism.
For example, the set of elements of Catholicism and the cult of pre-Hispanic gods influence the identity of the different traditions of Peru and, in general, of all Latin American customs.
Our team has decided to capture this syncretism in a video game project. This is intended to represent a tributary tradition of this mixture or fusion of cultural artifacts.
The tradition that we have chosen, due to its representativeness and history, is the pilgrimage of the Lord of Qoylluriti (lord of the snow star). This festivity consists of a massive pilgrimage to the snowy peaks of the Peruvian Andes, in the Vilcanota mountain range.
THE GAME
The Song to the Snow is a musical game that develops the story of a musician and the challenges he must face to save and commemorate the tradition of the Lord of Qoylluriti, because, over the years, it has been forgotten by the younger.
Through songs and music, the main character faces the challenge of transmitting the importance of the tradition of pilgrimage to the snow-capped mountain and sanctuary of the Lord of Qoylluriti.
STATEMENT
The game also highlights an unquestionable reality: that referring to the dangers and detrimental effects that climate change generates on nature and the loss of cultural heritage. The main character will face one last situation in which he will discover the environmental damage and its relationship with his traditions.
emails team:
alberto.aznaran@pucp.pe
fmoraarmbulo@gmail.com
gabrielalayza@gmail.com
josecahuanat@gmail.com
ldavelouis@gmail.com
mateoalayza@gmail.com
rodrigodlcf@gmail.com
martinrmiglio@gmail.com
| | |
| --- | --- |
| Status | Prototype |
| Platforms | Android |
| Authors | alberto.aznaran, doctorcien, roguedriguez, fallthem000, gabriel alayza, Mateo Alayza, PanchoSama, ledl |
| Genre | Rhythm, Card Game, Educational |
| Tags | 2D, artgame, Hand-drawn, Indie, Music, Narrative |